Helping You Achieve New Levels of Success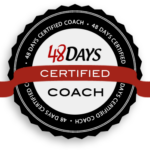 You're an intellectual leader who enjoys challenging others and being challenged. You're not content to talk about the latest sports results or what beer may be best at your next BBQ. You'd prefer to spend time with people who inspire you and are dedicated to their own personal growth. 
You're passionate about your work and your life.
You're dedicated to personal and professional growth.
You enjoy deep connections and conversations that challenge your way of thinking or challenge others.
You aren't content with the Status Quo.
You've recently experienced or are preparing for a major life transition. 
Maybe you're facing a separation or divorce, you've recently transitioned from the military, or have decided that the executive life isn't for you. 
If any of this sounds like you, then chances are you're feeling isolated, lacking clarity or confidence in this new phase of life. 
You have a wealth of experience and knowledge but you're not sure how it all fits together in this new beginning. 
If that sounds like you, you've landed in the right place. 

A little about me:
I love to challenge others in their way of thinking, I enjoy helping people create deeper connections and to see the world differently. I believe iI can help you to see things you cannot always see for yourself, to help you achieve more than you thought possible. But we won't know unless we have a chat. 
I would love to help you solve bigger problems and make a bigger impact in the world. 
Life transitions can be hard, I know because I've experienced them firsthand, from divorce to transition from the military and becoming an entrepreneur. I've created several new businesses and have also found myself searching for where I fit in. 
What I've found is we don't have to fit in. In fact, what excites me most is standing out. I don't mean standing out by drawing extra attention, but I no longer want to simply fit in. 
If you would like to get to know yourself better, to find more success and more achievement without sacrificing who you are, then we should have a conversation. 
Click below and apply now to work with me. 
I only accept a few clients at a time, so if you're ready to make an impact, let's talk. 
1-on 1 Coaching
If you're ready to achieve more than you thought possible, ready to be challenged in new ways and dream bigger.

If you want to experience new levels of success, without the sacrifice, I'm confident we can help you to do just that and we should have a conversation.

I'm unafraid to challenge you, and unlike many coaches, I'm going to tell you the things you need to hear, not just what you want to hear.

1-on-1 coaching isn't a revolving door program. Coaching with me is designed to truly challenge your way of thinking and being, not just to overcome the challenges you present with, but to dig much deeper into understanding the challenges beyond what you're experiencing now.

I'm dedicated to long-term transformation to really help you experience new levels of success in your work, and in your life.

I only take on a small number of clients to ensure that our time together is the most important focus, that you receive the attention you deserve and I can be fully present with you in our time together.

If you're interested in coaching, I invite you to submit your application today, then we'll schedule a call to see if we're a great fit to work together or not work together. 
Either way, I'm committed to ensuring you get the most from our time together.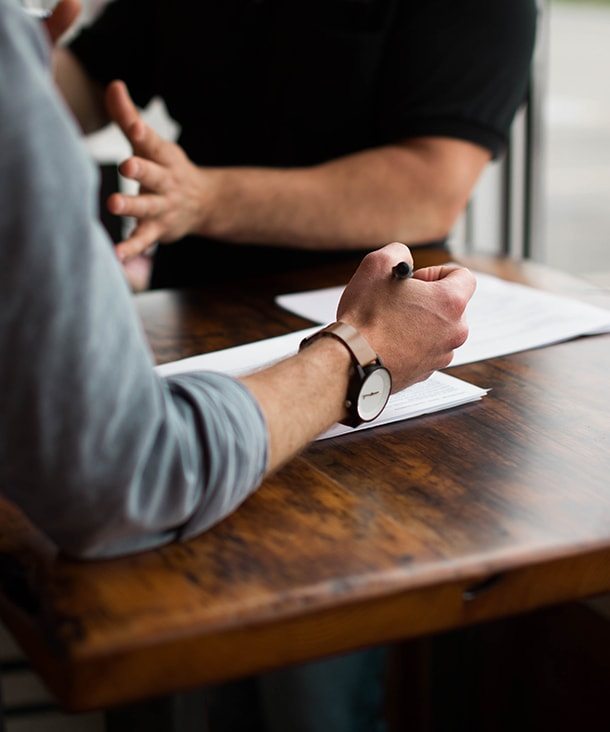 Hi there! My name is Dan Woerheide, and I ama. father to two amazing women, a candle maker *Chandler", surf/beach enthusiast, and an amateur Iphone sunrise photographer.
More importantly, I am also a coach specializing in helping others navigate the challenges of major life transitions. Whether that's relationships, career, or even exploring new opportunities. 
Over the course of my career, I have helped countless individuals successfully navigate big changes in their relationships their finances, their businesses, and their lives, and I am confident that I can do the same for you.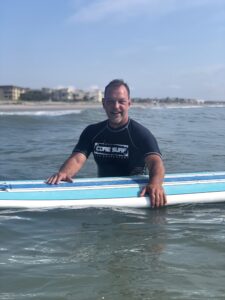 My passion for coaching began when I realized just how transformative this work can be for people. I know firsthand how challenging it can be to go through a major transition, whether it's ending a relationship or dealing with financial uncertainty, and especially leaving a career in the military. But I also know that with the right support and guidance, you can come out the other side stronger and more resilient than ever.
When you work with me, you can expect a personalized and compassionate approach to coaching. I take the time to get to know you and your unique situation, and together I'll help you to see things you cannot always see for yourself. Together we'll create a customized plan to help you achieve your goals. Whether you're looking to rebuild your confidence after a breakup, develop a healthier relationship with money, or make that major transition with grace, I am here to guide you every step of the way.
One of the things that sets me apart as a coach is my focus on mindset. I firmly believe that our thoughts and beliefs have a profound impact on our actions and outcomes. That's why I work with my clients to identify and overcome limiting beliefs that may be holding them back from reaching their full potential. By shifting your mindset, you can transform your life in ways you never thought possible.
If you're ready to make a change and transform your life, your relationships and your finances, I invite you to reach out and schedule a consultation with me. Together, we can create a plan that will help you achieve the life you've always dreamed of.
Former Senior Leader in the US Army Intelligence Corp
Former StoryBrand Guide
Marketing experience, specializing in email marketing, copywriting, website development and support
Master Resiliency Trainer
Survivor Advocacy
Leadership and Military Transition
I enjoy working with those who inspire me. I don't coach just anyone and wouldn't expect others to be coached by just anyone.
What others are saying...
Dan helped me see the deficiencies in my selling process… mistakes I had been making for quite a while. He not only identified my bad habits, but helped me move forward in a more productive direction! Dan's coaching has been worth the investment!
Two weeks ago, I called Dan Woerheide. I just felt stuck, unfocused, and overwhelmed by massive potential life changes that seemed like they needed to be resolved immediately. I've shared about them here before - the pressure to increase our income, and to find and purchase a home before the market gets even more out of hand. The whole conversation felt more like sitting in a coffee shop with a close mentor than a phone call. Dan listens with intention and empathy, and offers questions that lead to the heart of the problem. Through all the many issues I brought up, he helped me to focus in on what I myself could do to move forward. As it turned out, there were action steps sitting right in front of me, waiting for me to calm down enough to notice them. My problems felt enormous and impossible when I called. One phone call with Dan brought tremendous calm and focus that has made an impact on my thinking every day since. If you're looking for coaching to help with clarity and insight, I highly recommend Dan!
Dan is a master of clarity. After months of knowing him as an acquaintance with interactions that left me inspired, I had the opportunity to reach out to him as a mentor and have a one-on-one. I expressed an idea that I had for a product, and Dan was able to offer guidance; not by telling me what to do or what he would do if he were me, but by asking clarifying questions. He dug deep with me on the WHY - why I was passionate about this idea and why I was the right person to create it. And from that, he was able to provide me insight on making the ideas I had a reality. Beyond his resourcefulness, wisdom, and experience, however, Dan is empathetic and good-hearted. He shares his wisdom openly and willingly with those who are ready to commit to changing the direction of their lives. If you are looking for encouragement, direction, and clarity for your life or business endeavors, but are unsure of the steps you need to take, ensure longevity and clarity by talking to Dan; His guidance as a mentor is one of the best things you can do now for the person you envision being.
There are patterns in everything - speech, math, music. etc. Dan clearly showed us the pattern to saying who you are in a way that makes sense to the listener. Now I can't stop seeing how brands are using this to their advantage or disadvantage. Also, I'm excited to work on my website now. HIGHLY RECOMMEND.
Dan Woerheide has a wealth of information to share about getting the best results in your marketing efforts which will result in increased sales. He is great in providing individual strategies and solutions to individual problems. I would recommend Dan to anyone that wants to grow their business.
I highly recommend Dan Woerheide. I appreciate his servant heart and willingness to "go the extra mile" in helping us move forward with our "messaging" and website...Thank you Dan.
"When I was introduced to Dan, I was frustrated because I had spent so much time and money trying to get my messaging to land with my target audience. It seemed that each time I made changes recommended by "experts", another expert would effectively tell me to go back to what I had just changed. I was resigned. But Dan came highly recommended, and I can see why. He came prepared to our consultation. He had researched me and my work, and he really listened for how I most wanted to serve my clients. He didn't box me in and try to sell me on how he saw me. Instead, he did some digging, so I could grow outside the box. Then, he gave me some tools to cause that growth, even when it was a little uncomfortable. I'm very happy with the work we did, and I'm already getting good feedback, not only from colleagues but from new clients, too."
"When I reached out to Dan, I had been stuck for weeks on how to concisely communicate to my customers. Unfortunately, this had me stressed out and unsure of how to move forward and losing out on new business and clients. Dan was so easy to work with! He was able to take all my random thoughts and make them into a cohesive narrative while capturing some important nuances of my specific industry's challenges. I cannot recommend him enough. Very talented, reliable, responsive. I highly recommend him."
When I first sought out Dan, I was overwhelmed with the day-to-day activities I had to do and had not systematized. I needed to determine which systems and processes to put in place and how to do so for my coaching business. Dan helped me uncover how my multiple activities could be merged, altered, and re-purposed to eliminate redundant activities, give me more time for engagement and help me market my business. Now, I am no longer overwhelmed, have hired a virtual assistant, and have merged my calendar with a CRM to better manage my business. Dan is wonderful at seeing the bottom line and helping you establish the processes you need to import to better run your business.